Educational Platform
One of our primary goals is to educate young individuals about the beauty of flight, as well as jump-start the training for aspiring pilots.
In this section, we include our own platform of flight training materials that you may utilize to navigate your interests or guide your training.
Note that materials provided on this platform cannot offer ground school certification or logbook endorsement. However, you can most certainly apply what you learn here to the ground school camps that we offer, which CAN earn you logbook endorsement! Enjoy!
Be sure to follow our social media for additional content!
---
Resources & Tools
We are fortunate to have many bright individuals create and upload accessible content that guide others in their education. In this section, you will find courses, tools, online books/PDFs, etc. that you may find useful in your desired career track. We will endeavor to provide FREE content for your viewing.
---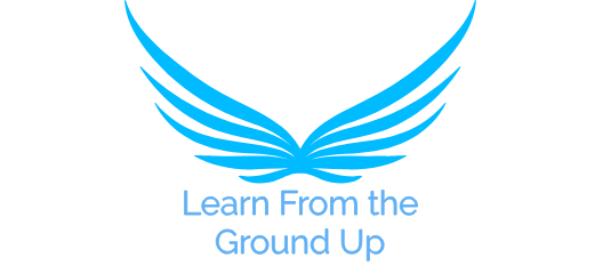 Learn From The Ground Up is a modular-course platform dedicated to spreading FREE, accessible aviation education to students of all ages!
---
Videos
Many individuals have been in your place before, and luckily, they have offered to share their experiences with the world! In our video repository, you will find a variety of free, aviation-related videos that help fill in the gaps in your education, provide a different perspective on certain experiences, or perhaps clear up difficult concepts that have also troubled those before you.
Swayne Martin, Pilot – Envoy Air
Swayne Martin is a young aviation professional from Richmond, VA with a degree in Aviation from the University of North Dakota. He has experienced a vast amount of amazing aviation opportunities and decided to share them through his website and social media. Click HERE for his website or on his name above for his YouTube channel!
---
Boldmethod, Digital Aviation Content to Educate, Inspire, and Train.
"Boldmethod produces sharable digital aviation and flight training content. We produce stories that teach, entertain and inspire, as well as training courses that help pilots reach certification. By combining formal training with daily engagement, we help pilots earn their certificate and keep them inspired to use it. With a growing base of a half-million monthly readers, we drive one of the largest aviation content networks online." – Boldmethod.com
Aviation Guys, Educational and Informational Aviation Training and Career Content.
The Aviation Guys consist of a small group of pilots and aviation enthusiasts that have dedicated themselves to providing content that answers common questions and also difficult and interesting information we've all thought of before. Head on over to their website and be sure to follow them on social media.